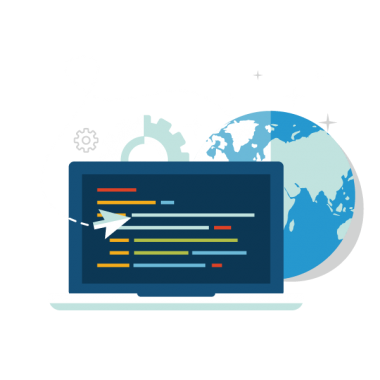 Web Development
Von der Idee bis hin zur Umsetzung - Web Development ist mehr als reines Coding. Ohne sorgfältige Planung und Umsetzung ist ein Scheitern "vorprogrammiert".
Web Development ist mehr als reines Coding. Zu Anfang jeder Web Entwicklung ist eine sorgfältige Planung und Bedarfsanalyse unerlässlich. Welche Ziele verfolgt das Projekt. Fertige CMS-Lösungen oder doch lieber custom? Welches PHP-Framework? Wie sieht es mit der anschließenden Verwaltung aus? Sind genug Ressourcen vorhanden? Während der Entwicklung Ihres Web Projektes werden langfristige Entscheidungen getroffen, welche sich im Anschluss nicht ohne weiteres revidieren lassen.
Umso wichtiger ist es, dass Sie auf ein erfahrenes Team zurückgreifen können, welches Ihnen die Konsequenzen Ihrer Entscheidungen darlegt. Bei der Umsetzung ist darauf zu achten, dass Programmierung und Gestaltung nach gängigen Konventionen erfolgen (Best practise). Diese Vorgehensweise stellt sicher, dass bei einem Wechsel Ihres Entwicklerteams die Umstellung möglichst reibungslos verläuft - Sie bewahren Ihre Unabhängigkeit.
E-commerce Lösungen
Wir erstellen E-Commerce Lösungen für Ihren Online-Shop.
CMS, WordPress, Joomla
Wir entwickeln Content Management Systeme (CMS), welche eine effiziente Webseitenverwaltung ermöglichen.
Custom CMS
Wir entwickeln benutzerdefinierte Custom Management Systeme für anspruchsvolle Funktionalitäten an Hand diverser PHP-Frameworks.
Facebook applications
We are a leading application development company offers Web, Mobile & Facebook App Development services.
Email marketing solutions
We create best-in-class email marketing software to create, send and track email campaigns — and get the results.
PHP und JS development
Wir stellen u.a. folgende Web Development services bereit: PHP, Wordpress, CSS, JavaScirpt, jQuery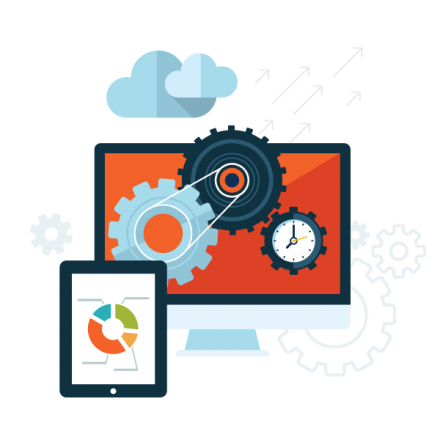 Cross-platform and responsive web development
We provide a rigorous testing for all major device types as well as browsers and operating systems before we launch your new website and sign-off the project. The testing is performed as a user and as an administrator, it is done to make your site modern and responsive.
Secured testing environment for your web project
At our agency we use complex, content gathering tools that allow you visualizing content in terms of the site architecture and make changes within your team before it goes live. Also, you have access to a secured staging or testing environment of your site which is hosted on our servers during the process of your site's building.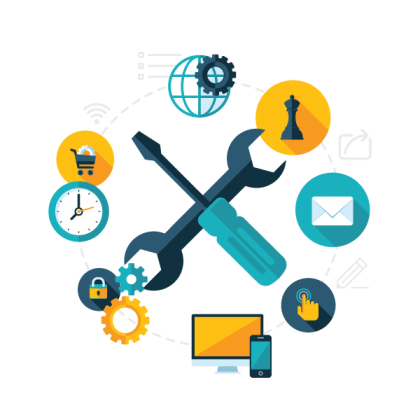 Erzählen Sie mehr über Ihr Projekt!
Was sind ihre Ziele? Bei welchen Herausforderungen können wir Ihnen helfen?
Äußern Sie kurz und bündig ihr Problem, ihre Herausforderung ihre Idee oder Vision über unser Kontaktformular.